We at PCI Dumpster Rental provide 1/2 yard mini dumpsters which are also called 1/2 yard mini containers. These types of 1/2 yard minis are ideal for commercial use and are a great alternative to larger size dumpsters.
Our 1/2 yard minis are very popular with construction companies because they provide an easy way to deal with excess construction material such as sheetrock or concrete in high-rise buildings. Our 1/2 yard minis are perfect for storing that excess material during a construction job.
The mini dumpsters are great for storing on each floor. When they are full, it is easy to wheel them over to the elevator and take them down to the ground level where a packer truck can pick them up. When a construction job is complete, you can leave the dumpster on-site for clean-up or recycling purposes, allowing your premises to stay green and save money.
Each 1/2 yard mini dumpster we provide comes with the scheduled delivery, pick up, and low prices! We have many customers for our 1/2 yard containers because they are so easy to use and handle.
In large cities like Manhattan, Brooklyn, and Queens, 1/2 yard minis are essential for any successful construction or demolition project. Besides 1/2 yard mini rental convenience, it is also cost-effective. In any borough of NYC, a dumpster rental needs to be accompanied by a permit or it will not be allowed on the street.
These permits are expansive and last for a certain period of days. When you want large projects to last for months or even years, this is not a suitable alternative. Our 1/2 yard minis do not require a permit and can be delivered to your site almost immediately.
Our 1/2 yard mini container is a great way to help bring down the cost of the project. They also allow you to complete projects in less time, which means more money for other projects or improvements on your company.
PCI Dumpster Rental provides reliable dumpster rental service for residential, commercial, and industrial customers throughout New York City, Long Island, and Westchester County. We offer same-day delivery options in all areas we serve. For any questions or concerns regarding our services please call 1-516-791-1498 or send us a message using our contact form. Let one of our trained professionals assist you.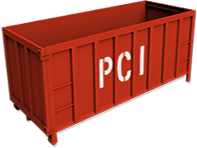 Our mini dumpster rental services cover all of New York City, Long Island, and Westchester County. Rent a mini dumpster for the duration of your project and when you are ready for us to pick up your construction debris, we will make arrangements with you and hall it away.
Our packer trucks are always on time and we set up a convenient schedule with you that fits your needs. We pride ourselves in our commitment to customer service by providing the best rate for 1/2 yard dumpster rentals. Let the PCI Dumpster team be part of your successful construction projects.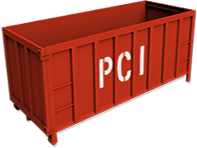 For all your demolition projects, our 1/2 yard mini dumpster rental services are perfect for all your construction, demolition or clean-up projects. These 1/2 yard mini dumpsters provide you with a great way to store waste during your projects.
So when you are looking for a mini dumpster near me, you can always count on PCI Dumpster Rental for 1/2 yard dumpster rental and all your commercial dumpster needs. We do whatever we can to make your life as simple as possible while providing you with the best mini container service.
How Big is 1/2 Yard Dumpster?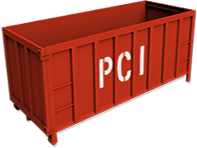 The standard size for a 1/2 yard mini dumpster is 16 cubic feet. Such sizes are optimal for all construction and demolition commercial projects. You can fit drywall, tile, wood, concrete, and any other building material into 1/2 yard mini dumpster. Our 1/2 yard minis are ideal for storing waste and excess construction materials until it is time to haul them away.