Dumpster Rental NEw York
Brooklyn · Queens · Long Island · Manhattan · The Bronx · Westchester
Tackling a
construction project?
Purging your home or preparing to move?
Need to dispose of unwanted junk?
For these reasons and more, you need a dumpster. And when you want to rent a dumpster, then PCI Dumpster Rental has everything you need for any of your dumpster rental Long Island or any other borough in NYC project.
Projects big and small are made easier with a dumpster rental in NYC. Our local dumpster rental means you get the size you need, and we carry away your debris when you're done. Nothing could be easier, whether you're looking for a long Island residential dumpster rental in NYC, or aLong Island commercial dumpster in NYC.
PCI Dumpster Rental has every size you may need, ranging from construction dumpsters of various sizes, and all sizes of roll-off dumpsters including smaller dumpster rentals. If you are looking for dumpster rental in NYC, we are the top choice, offering the most reliable and competitive service in the industry.
Not sure exactly what you need? We can help with that, too. Our dumpsters vary in size and have different dimensions. Other dumpster companies may send you more than you need, or a dumpster that's too small. Don't settle for what they think you need, allow our staff to consult you on actual needs to complete the job in a fast and cost-effective way.
Call us for a dumpster rental quote today. Our friendly and experienced staff will provide you the information you need to get the dumpster rental that's right for your project. We will deliver it when you need it, and remove it when you're done.
So the next time you're looking for a dumpster rental in NYC, remember PCI Dumpster Rental. We are experienced professionals who are here to help you get the job done.

PCI Dumpster Rental is the premier rental company for all types and
dumpster sizes
. We offer dependable dumpster rental service throughout NYC including Brooklyn, Queens, Manhattan, The Bronx, Staten Island, Westchester, and Long Island.
Since 1985, PCI Dumpster Rental is an experienced waste management company offering a wide range of services including dumpster rental and junk removal. PCI provides professional and reliable service, delivering the dumpster you need and carrying away your trash when you're done.
Whether you are undergoing a renovation, demolition of property, cleaning away old furniture or have a landscape project and more, we are your experts for all of your dumpster rental Long Island, NY projects.
Contact our professionals today and be assured of fast, reliable service, advice, delivery and pickup. We have every size dumpster and container, and over 35 years in the business.
Call us today at 1-516-791-1498 for all your rubbish removal needs.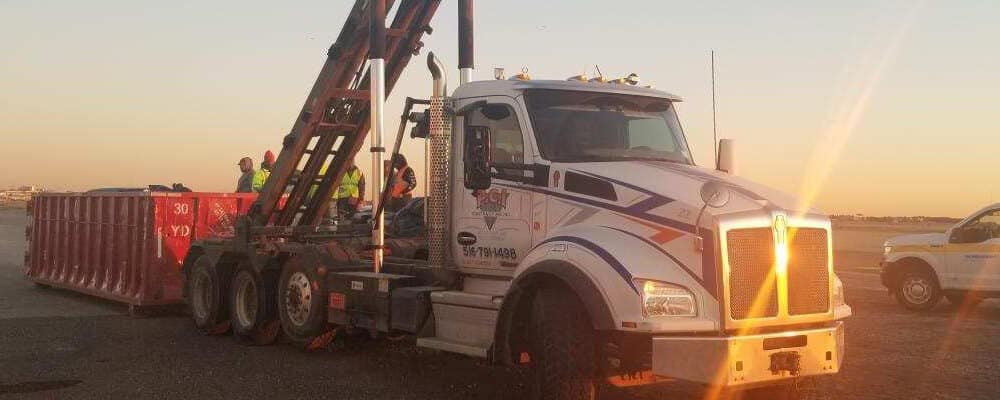 NYC trash collection will pick up your everyday garbage. But if you have large items for disposal, or you have a large project planned, there are limits to what you can put on the curb, and businesses have different rules for waste disposal.
That is when you should call the PCI Dumpster Rental Long Island office, as we have a container for all your needs, and will guide you through all the rules and regulations to ensure user-friendly, fast, reliable, and affordable dumpster rental for your project.
We can provide Residential Dumpsters for homeowners taking on a project around the house or yard. We also provide Commercial Dumpsters for business owners doing renovations and other projects.
We provide Construction Dumpsters for those large jobs like a tear out after a fire or flood. A Long Island roll-off dumpster is ideal for any job requiring debris removal. Our experienced staff will bring the dumpster, "roll it" off the truck, and then pick it up when you are finished.
We also have small dumpster rental for smaller projectssuch as deck removal or purging the storage room of its junk collection. Why worry about hauling waste and disposing of these items on your own.
With over 35 years of experience in the Waste Management Industry, PCI Dumpster Rental has everything you need, and a service that will rid you of any aggravation.

Construction dumpster rental
is one of the best ways to expedite a large building project and get site waste removed quickly and easily.
With a roll-off dumpster from PCI Dumpster Rental, a construction company in NYC can get rid of large amounts of rubbish with no hassle. Shingles, siding, drywall, tiles, flooring, carpet, concrete, plaster, wood and more can be discarded while you work. Use a dumpster to rid construction debris and waste when you remove items, as well as the rubbish created from new construction, like boxes, pallets and more.
Whether you need one dumpster or many, and whether you need them for one day or a week or more, we can help your project move quickly and efficiently with a construction dumpster rental. We also have a variety of sizes to handle any type of construction debris in a dumpster.
Our fast, efficient service and years of experience can work with any type of construction job, making your life easier as you manage a construction project.
Call PCI Dumpster Rental today for all your construction dumpster needs.
These guys rock. So convenient. Signed everything electronically. I got a 20 yard dumpster and have a downward sloping driveway on a narrow street. The driver is a freaking wizard somehow got it in there. Called and let them know to come pick it up on the 5th day. Wasnt even home when they did it. Noone bothered me. No mess left behind. No damage. It was beautiful. I called a few places around here. Best rates around. I'm going to call em every single time I ever need a dumpster and definitely recommending them to friend and family.
Dave Compitello
2021-05-03
These guys have it put together really well! From the scheduling, on time delivery and pick up; everything was smooth and accommodating. We will be using them even more and will definitely be recommending to all of our sub contractors. Thank you guys!!
After pricing many companies I chose to use PCI. Not only were they the most reasonably priced, Anthony was extremely knowledgeable and answered all of the questions I had. They were timely and efficient. I will definitely be using PCI again in the future.
Joe Mastronardi
2021-04-29
Ordered many containers from them over the years and each time was top of the line service. Professional, honest and on time, doesn't get any better than that.
Great service and very easy to call and schedule. The employees were nice and answered all of my questions. Would 100% recommend!
BEST!!!!!!!! Container company around. Anthony and his staff go above and beyond to make sure we have containers onsite. Even in a pinch or last minute call they always deliver. Honest and reliable service hands down BEST in the business!!
Office Secretary
2021-04-27
We use PCI all the time! These guys are great, super punctual and always great customer service! Highly recommend for anyone looking for a great reliable dumpster company with amazing pricing!
Tiffani Cusumano
2021-04-27
PCI is run professionally , always on time, and can be counted on for quality service 100% of the time. Our business has been using them for years and have never been let down by their expertise! Wonderful business all around!
Jonathan Baron
2021-04-27
This was my first time ordering a dumpster with any company. PCI went above and beyond to make this dumpster rental process as easy as possible. It started with their sales rep Maria, who informed me on all the different sizes available for rental and helped me choose the correct dumpster to fit in my driveway. I would highly recommend this company to anyone in need of a dumpster.
Homeowners doing some landscaping or renovations will benefit from our dumpster rental in residential areas. Book from our selection of residential dumpsters, as we have sizes for every job.
Some of the projects that are ideal for a dumpster rental in residential areas include: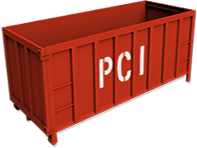 Tearing out old drywall as part of a renovation.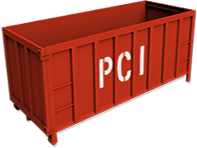 Disposing of shingles or siding for an exterior restoration.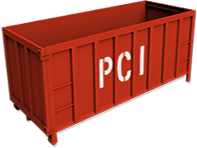 Purging a home you just bought or cleaning out the house that belongs to your parents. A dumpster is ideal and convenient for mattress removal and furniture removal.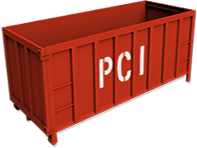 Tearing up the yard, deck, old gazebo or patio as part of a landscaping project.
We have every size of dumpster available, and our fast, reliable service means the trash is not cluttering up your property for days.
Call PCI Dumpster Rental today for all your residential dumpster needs.
Dumpster rental for commercial enterprises is the ideal solution for businesses that need to get rid of rubbish. In NYC, businesses can't use city trash disposal to get rid of large items or large amounts of waste.
PCI Dumpster Rental is your perfect partner when you need to dispose of commercial debris, demolition debris and more.
Here are just a few examples where we can help with commercial dumpster rentals: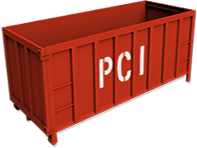 Clearing out inventory to make room for new items.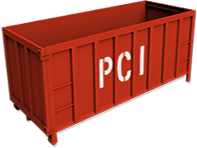 Trash caused by a large shipment of inventory, like boxes and pallets.
You have a business to run. Why would you want to make several trips to dispose of your trash? A dumpster rental for commercial use is the perfect solution. Get rid of rubbish quickly and easily, comply with NYC guidelines and keep your business site attractive to customers.
Call PCI Dumpster Rental today for all your commercial dumpster needs.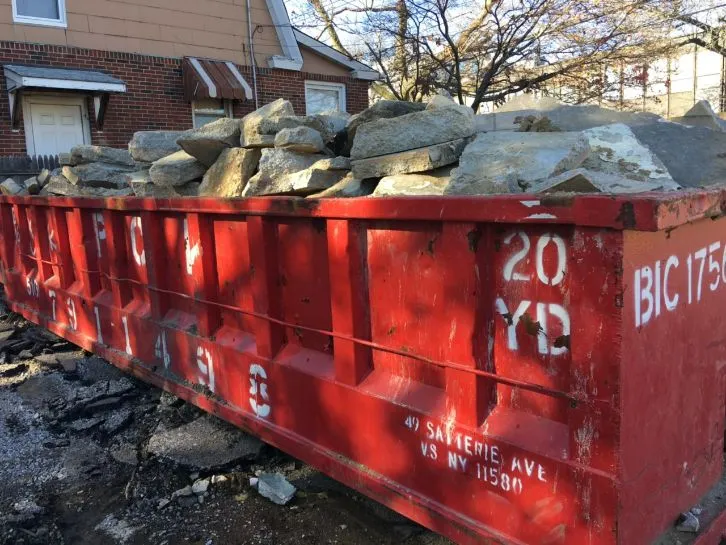 When you picture a dumpster, you probably get a vision of a large metal structure that takes up an entire alley.
But small dumpster rental is the perfect solution for minor projects around your home or business, ensuring rubbish is removed quickly and easily.
In NYC, homeowners must comply with city regulations for rubbish removal. There are special rules for large items, like mattress removal, carpet, and other oversized objects.
Instead of worrying about hauling away debris yourself, consider a small dumpster rental to remove waste from those little jobs. Small dumpster rental prices are affordable and competitive, and the process of renting is easier than you think.
Let's say you're taking apart a small deck or have some old furniture that's broken down and ready for the dump. Small dumpster rental is perfect for those jobs that create too much waste for curbside pickup, but not enough for a big container.
The next time you search for "small dumpster rental near me," remember PCI Dumpster Rental for every size of dumpster you can imagine.

Roll off dumpster rental is your solution to projects that create a lot of waste. PCI Dumpster Rental has
roll off dumpsters
that are perfect for every job.
A roll off dumpster is on wheels, so it rolls off the trucks, we leave it for you to fill, and then roll it back on our trucks and take it away. There are various dumpster sizes available.
Roll-off dumpsters are often used for large loads of construction waste, or homeowner projects that will create more rubbish than NYC curbside pickup will handle. Whatever the size of your job, rent a roll off dumpster from PCI Dumpster Rental, and enjoy the convenience and service that ensures your project runs smoothly.
Simply contact our helpful staff, get advice on the roll off dumpster that suits your needs, and we will drop off the dumpster when you're ready to start work. When it's full and you're done, we will pick it up and dispose of the rubbish.
It's that easy when you use PCI Dumpster Rental and rely on our 35-plus years of industry experience and exceptional service.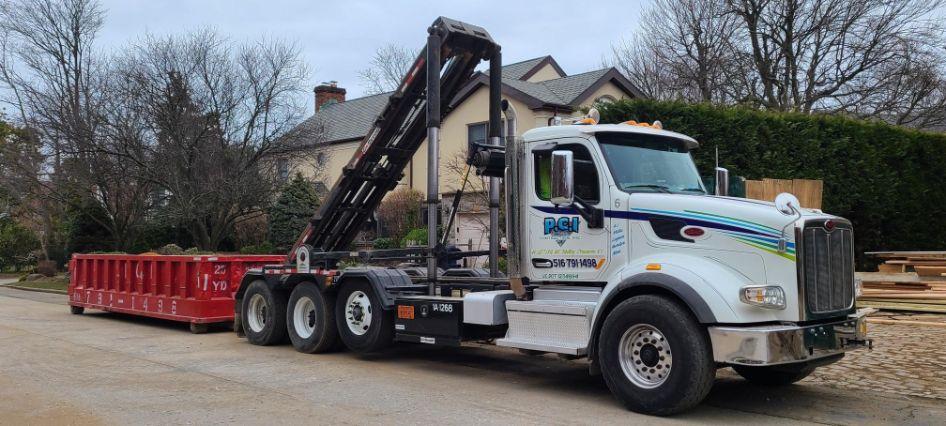 Do you need a permit in Long islnd for a dumpster?
If you are looking for dumpster rental in Long Island, NY, it is important to know that there are certain regulations and requirements. These may include getting permits from the city or town allowing you to leave a dumpster on street. If you don't have a permit for your dumpster and are required to have one, penalties may result!
As a dumpster rental customer, you do not need to obtain the permit yourself. PCI Dumpster Rental Long Island team will take care of all dumpster permit requirements.
Dumpster rental permits are issued for several days. If you go over these days, then a new permit needs to be issued by the city.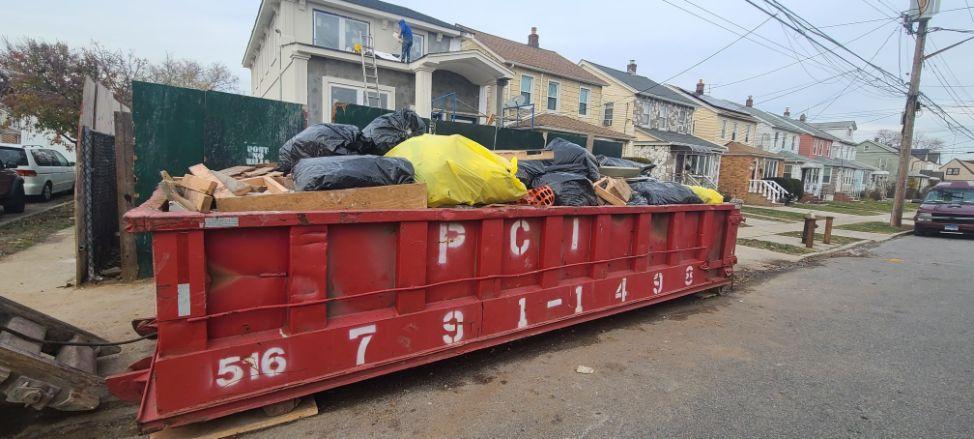 Dumpster Rental Nassau County
If you are looking for dumpster rental services in Nassau County, then PCI Dumpster Rental Nassau County team is here to help. We offer dumpster rental of all sizes, next-day dumpster rentals, dumpster rentals at affordable prices, and dumpsters that can be used for construction or household cleanup projects.
We also offer small dumpster rentals for those who do not need a large dumpster and want to save on the rental cost. We have dumpsters that can be used for both residential and commercial projects, so you can find the perfect dumpster for your needs.
We provide dumpster rental in Nassau County, so you can pick the dumpster that suits your needs. We also offer dumpsters for all conditions and seasons because we value quality service just as much as our customers do. Contact us today for dumpster rental in Nassau County and we will provide you the solution to your unwanted waste!
PCI Dumpster Rental has dumpster sizes for every project and every budget.
Here are the different options available to you:
10-yard dumpster rental
A perfect size for smaller projects like a homeowner renovating a single room, cleaning a storage room, or getting rid of material from a small deck.
A slightly larger size, good for bigger home projects like a roof replacement, or renovation of several rooms.
20-yard dumpster rental
Larger still, for estate cleanouts, full home construction, or removal of a number of large items like furniture and mattresses.
Our largest size is meant for big construction projects like a home demolition, cleanup after a flood or fire, new construction, or large commercial cleanups or landscaping.
Dumpster rental prices vary depending on the type of material you are disposing of, and our expert staff can help determine what's best for your project. Our quotes can ensure you get an affordable dumpster rental that fits the budget of your project and doesn't result in paying for more than you need.
Call PCI Dumpster Rental today for all your dumpster rental and carting services,
and let us find the dumpster size that is perfect for your job.