A construction company is almost in the business of creating waste, so having a partner to help dispose of that construction waste is worth its weight in gold.
Construction dumpsters rental is just what your company needs to help get rid of construction debris quickly and efficiently, allowing your staff to focus on the job at hand. At PCI Dumpster Rental, we have been in the business since 1985, and we have construction dumpster rentals for every type of job.
Here are some examples of construction jobs that require dumpster rental in NYC.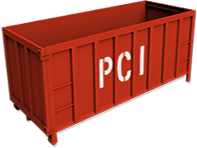 Construction companies that buy old homes and renovate to sell are among those that need a construction dumpster. Even if the home is in relatively good shape, there will still be renovations done, and the old materials need to be carried away. That can include floorings like rugs, linoleum and tiles. It can include old bathtubs or kitchen cabinets.
It can include old lights, doors and more. A construction dumpster on-site to remove the old materials will allow your team to quickly get rid of the old. While we haul away the rubbish, your team can get to the work at hand. Then, when the renovations begin, our dumpsters can help with the new trash, like boxes from the new fixtures, pallets from appliances and more.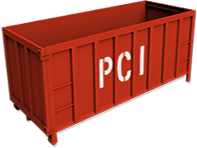 Buying a foreclosed property is another example where your company buys an old property to renovate. But in the case of a foreclosure, there could be more trash than you ever imagined. The property could be full of garbage and refuse left behind by the old owners or tenants.
The house or apartment building and surrounding yard could be full, resulting in the need for several construction dumpsters just to clear the space before you even start renovating. Then you can begin the replacement process, and once again, a dumpster on-site will make your job easier.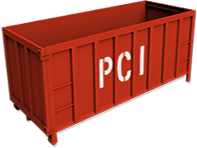 Even in brand new development, construction roll off dumpsters are necessary. As your team builds a new home, office building or apartment, there is waste created. Items like boxes, pallets and more need to be carried off on a regular basis. Let your construction crew keep working, rather than driving back and forth to a waste disposal site. Our team will look after the construction debris as you carry on with the build.
With a construction business to run, you don't want to be worried about trash lying around when new owners come to see the property. And you don't need the headache of non-compliance with city rubbish collection rules. That's why construction dumpster rentals are the perfect solution for all your jobs. And with our 35 years in business, PCI Dumpster Rental are the experts in construction dumpsters, from 1/2 yard mini dumpsters to 30 yard dumpsters.
When it comes to dumpster rental in NYC, we know what we're doing. Our friendly, courteous staff can give advice on dumpster sizes, then arrange for drop-off and pickup when you need it.