Dumpsters are ideal solutions for every type of project, and PCI Dumpster Rental has dumpster sizes to meet the needs of homeowners and business owners.
Dumpster rental isn't just for construction companies or commercial enterprises with plenty of waste. If you're doing a yard clean-up or a small spring cleaning job, a dumpster will help you get rid of trash quickly and easily, without breaking the rules for NYC curb-side rubbish pickup.
Here's what PCI Dumpster Rental has available to you: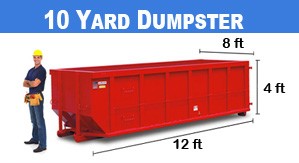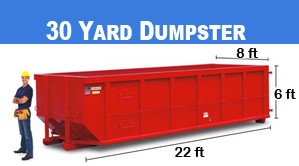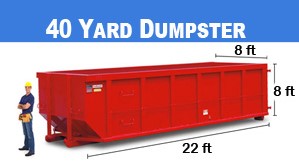 If you're in doubt, our professional staff can provide advice on the right size of the dumpster for your project. We have been in business since 1985, so we know our dumpsters! Don't book a dumpster that's too big when a smaller, cheap dumpster will serve your needs. And don't book too small in an attempt to get a cheap dumpster, only to find out you need to rent another one.
We have a fleet of well maintained equipment, and efficient drivers who will deliver the dumpster, help set it up in the appropriate location, and remove the dumpster and dispose of the trash when you're done.
Here are the options.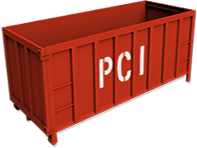 Measuring 4 feet high, 12 feet long and 8 feet wide, this is a good size for a smaller construction or home renovation or landscaping project, for a small household cleanup, or for those yards or driveways that can't hold a larger dumpster.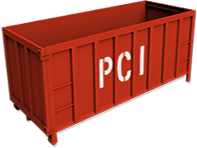 This one measures 6 feet high, 22 feet long and 8 feet wide. Higher than the 20 yard dumpster but not as high as the 40 yard dumpster, this in-between size gives you a bit more capacity. It's great for a larger yard or driveway that can hold a bigger dumpster without going to the largest dumpster sizes. This is for bigger home projects like replacing the shingles on a roof, or renovating several rooms at a time.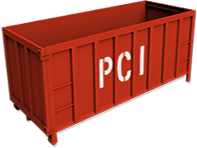 Even bigger than the 15 yard dumpster at 4.5 feet high, 22 feet long and 8 feet wide, use this one for bigger jobs like estate cleanouts, or purging before a move. It can handle a lot of larger items like appliances, mattresses and furniture. It's also good for a full home construction or renovation.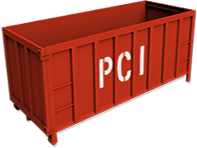 The granddaddy of them all, our 40 yard dumpster is 8 feet high, 22 feet long and 8 feet wide. This can handle large projects like a remediation cleanup after a natural disaster. It's also good for foreclosure cleanups or home demolition, new home construction projects, or large commercial jobs including major landscaping projects.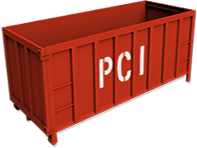 Our 1/2 yard mini dumpsters are perfect for high-rise building constructions when you want your trash removed quickly and easily. They are 36 inches high, 22 inches long, and 36 inches wide. You schedule the time and we will come with our packer truck to pick up all the construction waste and leave you with empty mini dumpsters for your next load.
This is a general guideline, so it's best to consult our expert staff before making a decision. By getting a quote first, you can get a cheap dumpster rental that's the right size for your project and your budget. Don't pay for more dumpster than you need, and don't short-cut your project with a dumpster that's too small.
Call PCI Dumpster Rental today to find the dumpster sizes we have and what dumpster would be perfect for your job.