Businesses that take on big projects with lots of waste should take advantage of the ease and efficiency of commercial dumpsters rental.
Perhaps your commercial enterprise specializes in the cleanup after natural disasters or demolition of old properties.
That's where PCI Dumpster Rental can help your business. If you partner with us, you know you'll get the expertise that comes with 35-plus years in the business. You'll get customer service that's second to none. And you'll get the efficient drop off and pick up of a dumpster or dumpsters that suits your needs.
Dumpster rental in NYC is a particularly valuable solution for large jobs, since commercial addresses and businesses can't use city trash disposal to get rid of large items or large amounts of rubbish.
Here are some examples where commercial dumpsters can provide support to a variety of businesses.
Exterior Renovation Experts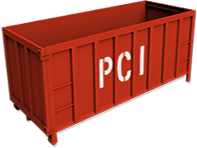 Buying a foreclosed property is another example where your company buys an old property to renovate. But in the case of a foreclosure, there could be more trash than you ever imagined. The property could be full of garbage and furniture left behind by the old owners or tenants.
The house or apartment building and surrounding yard could be a mess, resulting in the need for several construction dumpsters on site, just to clear the space before you even start renovating. Then you can begin the replacement process, and once again a dumpster on-site will make your job easier.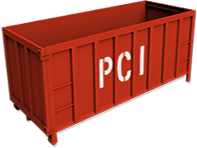 Another commercial enterprise that sometimes needs to remove the trash is a landscaper. Whether you're tearing out old grass before installing new, ripping out a deck, patio or fence, or doing a fall cleanup for a large property, a commercial dumpster is a handy solution to the problem of waste disposal.
You may not need one for every job, so why bother owning your own? Commercial dumpsters rental will serve your needs every time.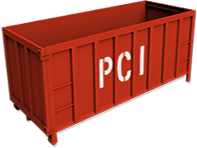 A business that looks after the cleanup following a storm, fire, or other natural disaster needs to be able to dispose of large amounts of material in a short period of time. Homes, offices and entire apartment buildings often need to be fully gutted when such disasters occur. Getting rid of furniture that has fire or water damage, as well as drywall, carpet, tiles, flooring, and even bathtubs, cabinets and other large fixtures require a large space for disposal. Even if your company has trucks and trailers, and you're able to find an appropriate waste disposal site, how many trips do you want to make? Rent a commercial dumpster and let your staff focus on the work at hand, instead of driving around the city for much of the day.
These are just a few examples of when a dumpster rental in NYC is required by a commercial enterprise. And since your time is money, you want a reputable company to be your business partner. That's where we come in. We've been in the business since 1985, so we can provide commercial dumpster service that's second to none. We can provide advice on the size and quantity of the dumpster for your job or jobs. We can give you a commercial dumpster quote so you can be sure it fits in your budget. And then our courteous drivers will drop off the dumpster or dumpsters, help set them up in an appropriate location, and take them away when the job is done.