Dumpster rental is ideal for the do-it-yourself homeowner taking on major projects. But residential dumpsters are perfect for every size of the job, big or small.
Dumpster rental in NYC is particularly helpful since curbside trash collection has rules and limits on pickup. Rather than having trash sitting and cluttering up your yard, look after rubbish while you work, with a residential dumpster rental from PCI Dumpster Rental.
Here are just a few ideas for a dumpster rental for residential users.
Dumpster for Major Renovations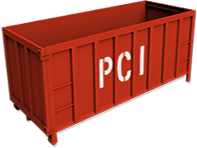 Homeowners taking on large indoor projects like new drywall, or outdoor jobs like new siding or new shingles will benefit from a trash dumpster rental. Throw the old materials right into the dumpster while you work, and have our professional staff take away your rubbish when you're done.
If you're hiring someone to do the work, a dumpster is still an ideal solution for cleaning up the mess while you go. Then when the new materials arrive, the dumpster can look after all the boxes, pallets and other garbage.
Dumpster for Landscaping Projects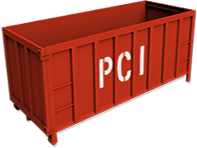 The same is true for large yard projects. If you're tearing up your yard, getting rid of an old deck or patio, or want to dispose of an old play structure or lawn furniture, then residential dumpsters will make the work go quickly. We have every size of the dumpster, so even a smaller task like fall yard cleanup can be handled easily with a residential dumpsters rental.
Rather than leaves bags of trash sitting at the curb for days, or breaking the rubbish collection rules, get the right size dumpster for the job and get rid of the trash as soon as your work is done.
Dumpster for Cleaning and Purging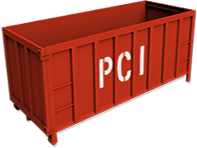 Let's say you're doing an estate cleanup, helping your parents get ready for a move to a condo or seniors' residence, or maybe you're planning to move. Get the right size of the dumpster and you can rid yourself of all the clutter at once. Our dumpsters are perfect for mattress removal, furniture removal, box springs, old carpet, lumber and more. Many homeowners arrange for a friend with a truck to help out, but that's a hassle and it may not be enough for your job.
Don't worry about renting a truck and trailer and making a few trips to the dump, or getting your buddy to come over when it's convenient for him. Tackle your job and get rid of your waste in one weekend, or one day. When it comes to dumpster rental in NYC, we've got 35-plus years of experience and excellent customer service. We can give you a residential dumpster quote and help you find the size and type of dumpster for your needs. Then we will bring the residential dumpster when you need it, and take it away when you're done with it.